How to Achieve Sales Targets?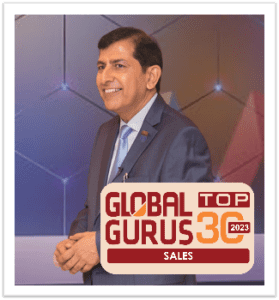 You can achieve your sales targets with the right strategies, mindset, and skillset. In this article, you will get 3 practical fundamental tips and techniques to help you increase your sales and achieve your targets.
Have you ever wondered why some people achieve their business targets, and others do not?
Is your organization looking for ways of breaking the ice to achieve the business target in 2021 and rank among the top 3 in their field of business?
You have come to the right place; NLP Limited is here to help.
We have trained various companies for the last ten years to achieve their business and sales targets.
Your Salespeople may think they have one of the most challenging jobs; however, the question is, are they meeting the right people? Are they using the right strategies? 
You are going to learn the following:
What do Organizations do to achieve their targets?

Strategies for achieving the business targets
Success Story of Our Client
Nike made her team achieve its target within three months of training and coaching from NLP Limited.
Nike works as the head of sales in a large solar manufacturing company in Africa. She was having a difficult time meeting her targets as her team was not bringing in the required numbers. So she continuously looked for help from people and consultants. During her research, she got to learn that Neuro Linguistic Programming is the best approach to rapport building, building relationships, objection handling, and closing large deals.  Now in the space of NLP, there are many organizations. Through a friend, booked a session with Rajiv Sharma. She calls that session a life-changing session because that interaction was the beginning of a new future.

Nike's company engaged Rajiv Sharma and NLP Limited for sales consulting and training of all their salespeople. In six months, Nike and her team met and exceeded their annual targets.
She was promoted to regional sales director and ensured all sales agents went through our program because of the value she got from our sales training.
Can you fully harness your sales potential just like Adenike did?
Strategies for Achieving the Business Targets
NLP strategies are changing people's lives in a big way through our Sales Training Courses/programs. So, if you are ready to break the ice, let's take you on the journey.
We will be focusing on 4 (four) strategies for achieving your business targets;
1. Overcome self-limiting mindset
2. The 80-20 Rule
3. Be Sure you are Solving A Problem
4. Be Prepared and Prescient 
Let's dive in to understand what each point means.
1. Overcome self-limiting mindset: "You begin to fly when you let go of self-limiting beliefs and allow your mind and aspirations to rise to greater heights." ―Brian Tracy.
Staying positive is key; we attract what we believe.
Some salespeople do not meet their targets because when given targets, they see them as high mountains that are impossible to achieve. So immediately, they start thinking negatively; the brain sends this negative energy to the subconscious, making it impossible to achieve the target.
In situations like this, be calm, remain positive, then take the said target and divide it by the number of months you have to achieve it. This way, your target becomes more achievable, and easier to plan a strategy for achieving it.
How can you help your sales team develop a self-limiting mindset toward their sales target?
2. The 80-20 rule: "80% of the results come from 20% of the causes. A few things are important; most are not". Richard Koch
Whether we like it or not, 80% of sales revenue comes from 20% of our active customers.
Sales is a game of numbers. To achieve these numbers, you need to have a good strategy of identifying the 20% of customers who bring in most of the revenue to the organization (both new and already existing customers); you will help your organization achieve its targets.
Identifying who these customers are, requires effective brainstorming on your customer pipeline and arranging them in order of the revenue they can remit.
How can you effectively use the 80-20 rule to achieve your target?
3. Be sure you are Solving A Problem: People don't buy products and services; they buy results. — Elizabeth Mccravy
If you are not selling value to your customers, how do you expect them to buy from you?
People do not just purchase goods and services because they want to, but they purchase the value they will benefit from it.
Every customer has a specific challenge they want to solve, so pitching a sale in terms of value and not the product.
Ask yourself this question; What challenge is my customer looking to resolve?
Figuring out the benefits you will be rendering to your customer and tailoring the value of your product and services to the customer's challenge will give you a better edge to making the sale.
How can you successfully sell value to your customers?
3. Be Prepared and Prescient: Be prepared to meet the opportunities coming your way. — Rajiv Sharma
The first step to preparing for a great sales presentation is to research and understand who your clients really are; with this, it will be easier to pitch the right value of your product to the client. You won't want your client to have a negative impression of you, would you?
Secondly, ask lots of smart questions before the presentation to fully understand their immediate needs and how you can help the client. No one has been shot in the leg for asking smart questions.
Finally, predict objections you may receive from the client regarding your product or services and make solutions available to the objections.
How can you prepare effectively for a solid sales presentation?
Irrespective of what quarter you are in now, you can still achieve your business target by following these strategies. As you can see, achieving the target is something other than rocket science.
Click here to learn more to achieve your business target and be among the top players in your field.
Write now to Rajiv@nlplimited.com to master the strategies for achieving your business/sales target.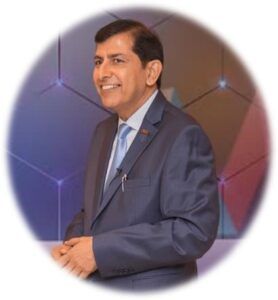 Best wishes for meeting your target!!!
NLP Limited is The Best Corporate Training Company in Dubai, UAE.