Best Sales Training Programs, Sales Courses, and Sales Training Courses in Dubai, Abu Dhabi, Sharjah, UAE
NLP Sales Training will help You Grow 3x to 10x. You will Get More Leads, Improve your Conversion Rate & Increase Sales Productivity.

Get Neuro Linguistic Programming Tools & Sales Techniques for Significant Revenue Growth.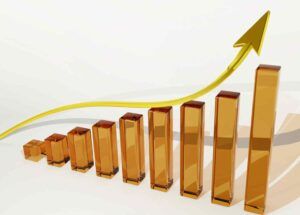 Boost Your Business Performance Considerably with our NLP Training and Coaching Programs in Dubai, UAE.
Get strategies to win deals, and develop the biggest sales opportunities by learning the art and science of sales and business development.
Best Sales Training Programs for Sales Professionals
Coach Training for Sales Managers and Business Strategy Retreat
Get Trained and Coached by Rajiv Sharma, a Globally Ranked Sales Guru.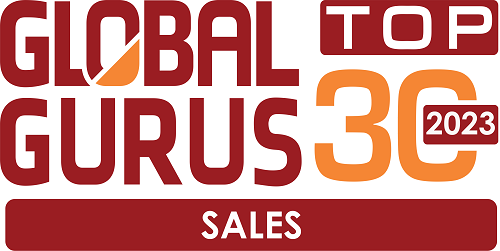 Rajiv Sharma LinkedIn
Connect for Opportunities
NLP Sales Training is a Necessity for High-Performance Sales Teams.
According to Gallup research, every disengaged employee costs their company $3,400 to $10,000 in salary. So if companies don't engage their teams, productivity is 33% short.
Our Neuro Linguistic Programming training courses engage sales representatives and sales managers to prospect more and close the deal to achieve business targets.
Performance, be it sales or any other area, is a behavior that can be achieved by reprogramming the subconscious mind and empowering people to think differently.
Your sales executives and sales managers will be coached by the award-winning sales trainer – Rajiv Sharma, in Dubai, UAE. The objective of sales course is to bring revenue consistently instead of treating sales as a single transaction. Great sales teams learn to provide sales managed services and ensure they create powerful relations with the clients for repeated business.
Write to RAJIV@NLPLimited.com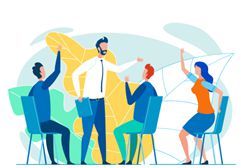 For result-oriented sales courses and training programs in Dubai, you can count on NLP corporate sales training workshops because your people will learn sales and marketing to meet monthly sales targets by constantly prospecting, building rapport, identifying needs, and proposing solutions customers love. As a result, your salespeople will close deals seamlessly.
Learn from the multi Award Winning  Service and Training company:
Your trainer and coach, Rajiv Sharma has featured among the Top NLP Global Gurus for the last 4 years.
You will learn from one of the best NLP coach, who has trained over 750,000 professionals  from 62 countries.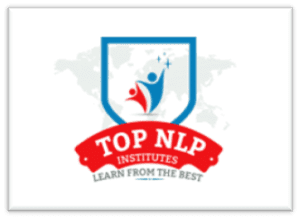 NLP Limited is Globally ranked No. 6 institute by Top NLP Institutes, a research organization for learning and development for companies. 
You receive world-class education that has put NLP Limited on the world map.
Learn from the Award Winning Company for Most Innovative NLP Consultative Services and Training.
You learn innovation and creativity from the program that will empower to be master of your domain and also enable you invent and create something new.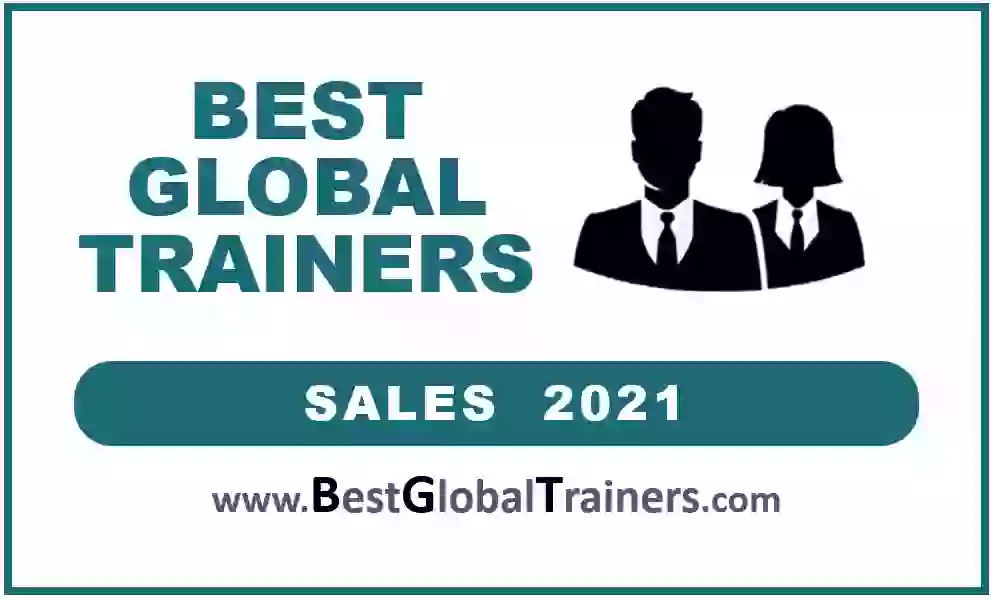 Your coach Rajiv is also listed among The Best Global Trainers for Sales.
As Rajiv says, we're in the business of selling. We sell ourselves, our ideas, our company, our products, and our services.
You will learn various business models that Rajiv coaches his corporate clients.
NLP Limited programs received a Bronze award in 2022 for Sales and Customer Service because of Neuro Linguistics Programming applications in the field of business.
You get to learn all these award-winning business strategies for increasing your sales and enhancing customer expereinece.
Continuous and steady income growth is the fundamental sign of a successful business. Organizations can only operate seamlessly with consistent cashflow. To keep the flow of funds in the company, your sales professionals and managers must prospect daily, resolve objections, sell continuously, and achieve & exceed business targets.
Research indicates that many companies have challenge reaching their desired sales numbers. You can overcome this issue by training your teams with NLP Sales Training Courses in Dubai.
The global companies who partner with us to coach their sales representatives and sales leaders achieve higher productivity and meet their goals.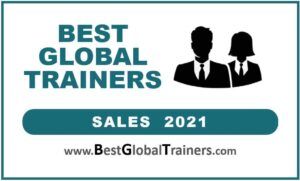 Rajiv is ranked among the Best Global Sales Trainers. With NLP training courses, teams continually have successful sales calls, bring revenue, meet sales targets, close deals, and stay ahead of the competition. That's why our clients value NLP Limited as The Best Sales Training Company in Dubai, Abu Dhabi, Sharjah UAE, India, and Africa.
However, you can evade this issue by training your Teams with NLP Sales Training Courses in Dubai.
Corporate organizations like yours benefit most from NLP sales courses and many other training programs.
With NLP Sales Course, your organization can boost customer loyalty through the Relationship Matrix, helping you achieve your budgets. You and your team will be trained by Rajiv Sharma – one of the world's best sales trainers and sales coaches in Dubai.
The selling skills and techniques Rajiv provides will empower your people to become the most trusted partners to your customers, resulting in exponential growth in your business. In addition, your field sales reps and sales leaders will learn the Top Sales Skills required for high performance.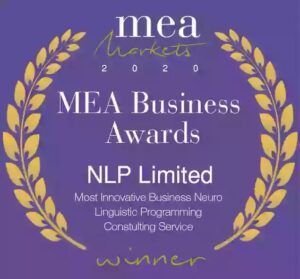 Rajiv and his team of experts carefully research your industry and business to understand the performance KPIs. Then, based on the study, we develop the latest training material for your sales teams and sales managers in UAE, Dubai, and the Middle East to help your business make the most out of it.
The success of our programs is centered on design and delivery. NLP trainers deliver the program impactfully using Neuro Linguistic Programming tools and techniques that enable your teams to achieve your business targets. Reach us for an initial meeting for Sales Courses and Training Programs in Dubai, UAE, or the Middle East.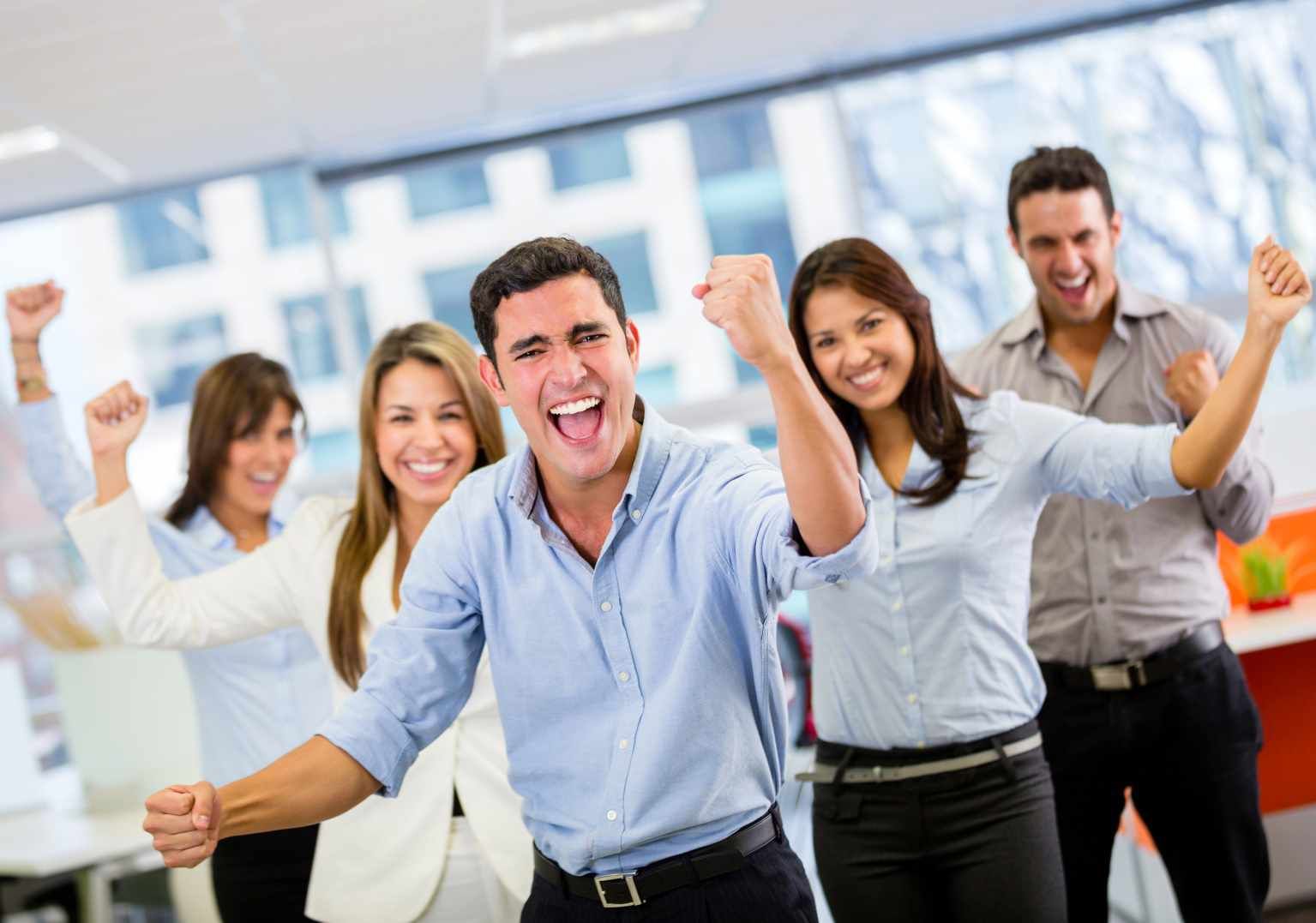 NLP sales courses and training programs in Dubai help you and your team reprogram their subconscious mind with role plays and mock drills so that the participants become mindful of how they need to interact with prospective buyers. The advantages of sales courses and training programs offered by Rajiv Sharma  will help your teams attain sales leadership. You will get more than expected and will be amazed at your sales performance. Our NLP programs are popular sales courses globally.
One of the significant benefits of NLP Limited sales management training in Dubai is that your sales team will close more deals. It has been seen that most salespeople use obsolete strategies that no longer work in the modern era where the customer is knowledgeable and aware. NLP Sales courses and training programs enable the salesperson to understand the buyer's psychology and align using NLP techniques, offering solutions that clients will like and accept. This approach, in turn, will help them develop confidence, close more deals and generate higher revenue.
Many companies believe that salespeople can learn selling techniques and selling process on google and YouTube. However, the difference between you and your competitors is in providing tailor-made solutions which are not found online. We provide NLP Strategies and Sales Methodology, especially for your business, crafted by Rajiv Sharma, Sales Guru, which are helpful for companies and salespeople.
You need to contact NLP Limited for business strategy and sales courses and training to achieve the business targets. Undoubtedly you will have the best corporate sales training experience in Dubai, UAE. As the top sales training company in Dubai, UAE, Middle East, NLP Limited as a sales organization, not only builds on the best sales practices but also reprograms the subconscious minds of your salespeople. We are known as the overall development company. NLP teaches sales in a practical way and gives necessary sales experience so that your sales teams and sales leaders can deliver the expected results.
Write to Rajiv@NLPLimited.com
The sales management training in Dubai will enable your sales managers to develop in-depth expertise in responding to client objections confidently and on time. NLP helps remove public speaking fear and provides a sales conversation approach. We don't believe in a scripted approach that salespeople must mug up and utter in front of clients. Instead, we not only train but reprogram salespeople to engage customers through relevant conversations with clients. Our sales training programs in Dubai, UAE, Middle East help the sales teams to handle situations and clients' objections quite confidently. As a result, sales reps will begin asking the right questions at the right time.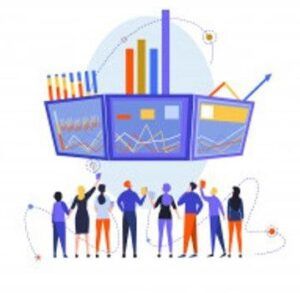 Write to Rajiv@NLPLimited.com
We all know that selling is a high-pressure job to achieve week-on-week targets, prospect continuously for new clients, and often face objections and rejection. And salespeople have to stay motivated, or clients will notice it. Due to this high-pressure environment, employee turnover is high, especially when they need more time to meet their sales quotas.You and your teams will become more effective in strategic account management.
Our NLP sales training online courses will teach you and your team to build trust and credibility, the required sales force skills, presentation skills and sales skills. Also, sales managers will build the capability to drive business and achieve targets, conduct effective sales meetings, generate meaningful leads, handle objections, and close deals.
When people achieve their sales goals, they are happy and satisfied in their job and life, increasing employee retention. Even experienced sales professionals and senior participants will learn a lot and multiply sales performance after the NLP programs. In addition, we offer an advanced workshop for highly successful sales professionals.
Our NLP sales training courses by Rajiv Sharma have helped over 500 companies decide on long and short-term budgets and take their business to another level. Managers confirm that after the NLP training, salespersons skills and sales performance grow sharply. Concepts you learn from action selling, social selling, rain group, richardson sales performance and other training providers are well covered.
Your Business is the Focus of Our Sales Training Programs in Dubai
Sales Representative Skills and Sales Managers Competencies need to be top-notch to grab orders. You know well that for your business to beat the competition, your sales staff needs to be better than your competitor.  
NLP Sales Training courses provide a rigorous and hands-on training workshop, cold calling techniques designed to help your sales representative improve sales and abilities to close sales deals coached by award-winning trainer Rajiv Sharma. By the end of NLP onsite sales training in Dubai, participants will be able to –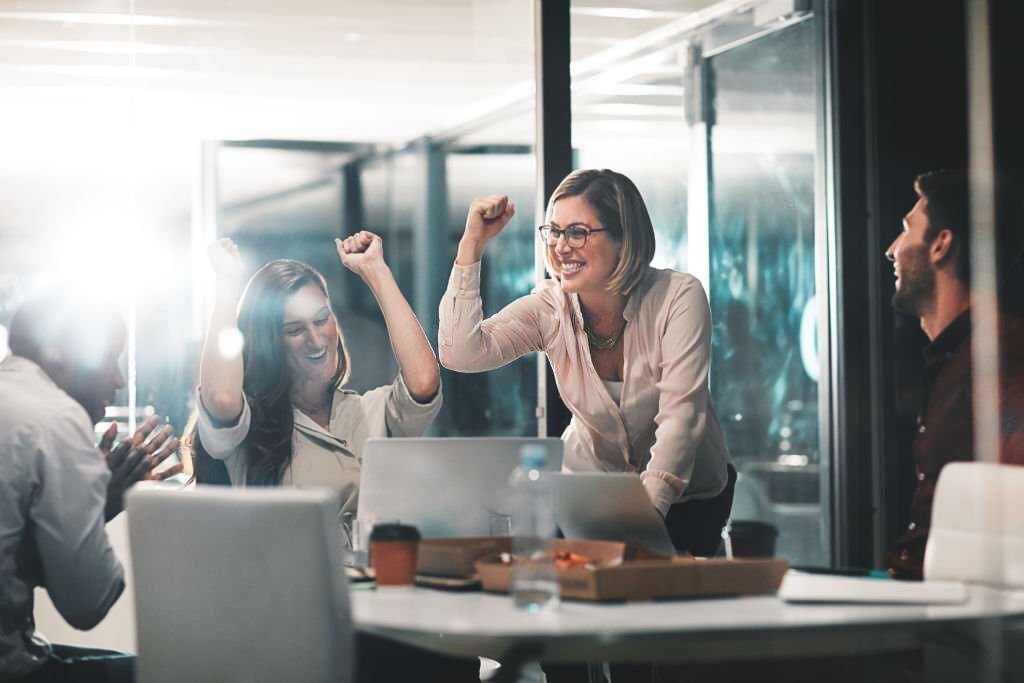 Contact us with your requirements.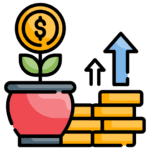 How Can Your Business Benefit from NLP Sales Training Courses in Dubai?
When you pick the best global sales training program in Dubai, you prepare excellent skills for new sales executives with the power to influence customer behavior and boost business results. Keep your business objectives in mind while deciding on the company to train your sales team. NLP program helps sales grow significantly.
As your teams apply NLP Sales Training tools and techniques, you will notice: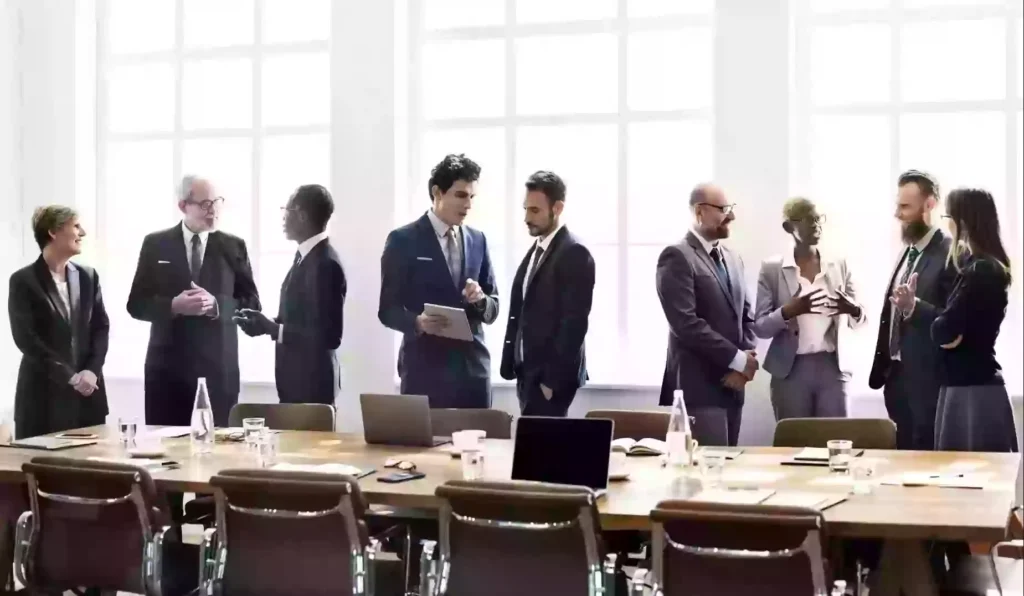 In light of the fact that every industry, market, and organization is unique, we at NLP believes that off-the-shelf sales courses and training programs are not that effective.

Contact us with your requirements.
Types of Sales Training Programs
Our top sales training programs offer a wide range of courses designed to help inside sales professionals succeed in their careers. Through our comprehensive approach to the sales process, participants will learn valuable skills and techniques to stimulate sales growth.
Each training session is followed by graded exam after every training session, so that sales managers can monitor progress and assess the effectiveness of the training.
Discover the wide range of sales training programs are offered and let us help you achieve your sales goals.
Why NLP Sales Training Programs are popular?
At NLP Limited, we focus on three core principles to confirm that the learning experience is engaging, registers in the subconscious mind, is the latest according to the market trends, is effective, and practical on the job. We deliver with project management approach, practical with lots of role-plays, market drills, skills training, customer acquisition strategies, objection handling and participants learn to win deals faster. 
Research and Innovation
We at NLP will research the industry, best practices, and your environment, talk to select team members, and understand your business's needs and the metrics you want to achieve. In addition, we look at the past, current situation, and future innovation. Finally, we will design customized case studies for your company. As a result, your teams will be trained on key skills for a sales executive, and sales representative skills will improve multiple times.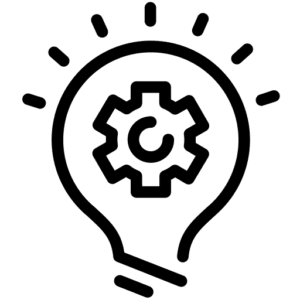 Write to RAJIV@NLPLimited.com
Design and Methodology
The NLP curriculum is designed while keeping participants, industry, and the market in mind. Topics and concepts are designed to get into the subconscious mind; that's the habit mind. Our programs in Dubai follow a three-phase curriculum focusing on meeting the desired change, and your teams will succeed in sales.
Phase 1: Pre-workshop video coaching sessions will develop basic skills for sales excellence. All sales courses come with pre-workshop videos.
Phase 2: In this phase, our trainers meet the participants face to face to build advanced skills for sales executives and influence and transform their thinking. During the workshop, sales professionals develop their sales plans. We provide two coaches, two moderators, and eight role-play for a 4-day program.
Phase 3: Post-workshop is 21 to 90 days of behavior change engagement, depending on ongoing training engagement with NLP Limited. Your team's sales representative skills will skyrocket your sales. This phase is key for sales courses because salespeople ask questions they face in the field, and learn to understand customer pain points. We create a sales readiness group, and our NLP sales coaches help your sales professionals find the answers for every situation and every customer. This practical nature of sales courses makes NLP Sales Training highly result-oriented. During 3rd phase, we provide online sales training programs and required support.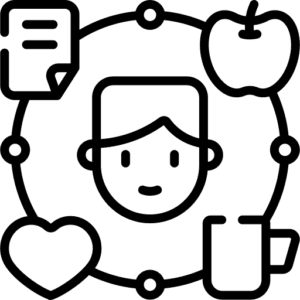 Write to RAJIV@NLPLimited.com
Coach and Transform The Sales Process
Coach Rajiv Sharma, Best Global Sales Trainer, meets the participants to deliver a life-changing intervention in the NLP sales training sessions. The program is instructor-led training, fully interactive, and cover all facets of sales, using workplace exercises, practical drills, real-life roleplays, and storytelling. Your teams will build the essential skills for sales executives and sales managers. NLP professional sales courses are compelling for changing salespeople and managers' behavior. NLP training courses focus on results.
We ensure that salespeople and sales managers are empowered with practical training that can be applied immediately to achieve results. This methodology helps everyone become negotiation experts, whether fresh hires, trained professionals, or experienced professionals. NLP value-based sales training sessions in Dubai are highly in demand; thus you need to apply in advance. 

Write to RAJIV@NLPLimited.com
Empower and Inspire
During the workshop, participants learn from introduction to sales, art of sales, real-world scenarios and apply new concepts learned during the workshop. Your teams will master listening skills, sales pitch for each phase of selling. We at NLP deliver consultative selling programs.
NLP mind-changing programs allow candidates to understand their mistakes, build confidence, master key account management and get sales results. We encourage peer debates about the tasks and changes in the field and work to help them understand different viewpoints to prepare better customer solutions.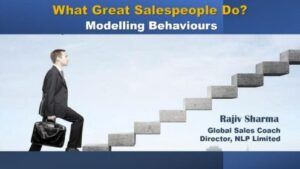 Write to RAJIV@NLPLimited.com
Companies engage Rajiv Sharma when they want to increase ROI sustainably, so investing in NLP in-plant sales training programs is the best approach to develop skills for sales executives. From developing overall sales strategies, and negotiation skills to mastering presentations, your sales team would work to boost the cash inflow, maximizing revenue and profits. Although reading the online material will just prepare people for the basics, the NLP hands-on training program is designed to go beyond the expected and help you achieve business targets. NLP Training concepts are being used by Anthony Cole training group, Sandler, Richardson Sales performance and many other sales trainers.
Rapport Building and Mirroring
Focused Observation and Listening
Consultative Selling Approach
Perspective Taking and Connecting the Dots
MARK Model for Sales Productivity
Brian Tracy, a renowned author, and speaker endorsed and recommended Rajiv Sharma as the Best Sales & Strategy Trainer. Watch the video below about what he says about Rajiv Sharma. Follow us on Social Media.
Contact RAJIV@NLPLimited.com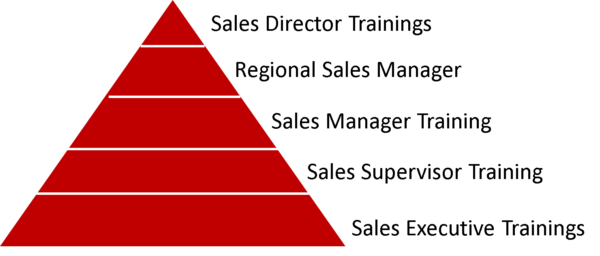 After the sales training, it's guaranteed that your top line will multiply manifolds as the salespeople apply the tools and techniques covered. Our retail sales courses and training programs develop consultative selling skills par excellence. As a result, our clients achieve desired business results, and they define our programs as 'Best Sales Training'. Fortune 500 companies rate us highly for sales training because they get results. Your company will also build the required management skills for sales executives.
If you want to drive inside sales in your organization, you need NLP Effective Sales Training because, in business, the margin for error is paper thin. Every moment, every person in your team is either making a sale or breaking one.
Millions of salespeople and managers worldwide are taking advantage of Neuro Linguistic Programming tools and selling techniques. Your sales professionals will learn the types of sales and how to close the deal each time.
We offer high-impact sales skill sets across different roles like Salesmen, Sales Managers, Sales Coaches, and Sales Directors. The programs differ depending on their level in the organization.
NLP contributes to business growth in various sectors in addition to sales growth, coaching people for effectiveness and success. NLP Sales Training gets results, and you meet your targets.
Sales Training Designed to Win With Every Buyer, Every Time. We have sales executive courses and sales management programs for every industry that will get you great sales.

The industries we serve are:
Watch Video Case Study for Largest Bank of Africa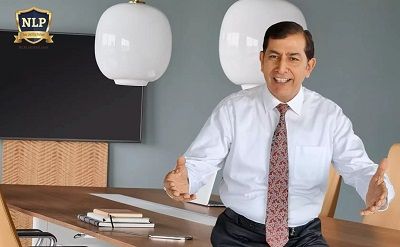 Since your industry, market, and company is different, we at NLP Limited believe that off-the-shelf programs are not that effective and compelling enough.

Please mention your specific requirements or request for a meeting.
We will create a curriculum tailored to your industry, customized case studies specific to your products and services, so that you have the edge over your competitors.
Frequently Asked Questions about Sales Training and Sales Courses in Dubai
Chat on WhatsApp to Learn More about NLP Sales Courses
Neuro Linguistic Programming Sales Training will Take Your Skills to New Level.
We offer a diverse selection of sales training programs delivered by experienced instructors who specialize in guiding sales professionals.
With our training, you will enhance the skills of your sales team and keep them up-to-date with the latest industry practices.
Our programs cater to both experienced sales reps and newcomers, ensuring that everyone can benefit from our valuable training courses. Choose our popular sales training classes to guide your sales teams towards success.
Our training courses focus on equipping sales professionals with the skills and strategies needed to achieve sales success. With a non-traditional training approach, our programs are designed to deliver effective results.

Experience our virtual sales training that adapts to your schedule and location. Learn how to stimulate sales growth and master the art of selling through our comprehensive training.

Our experienced instructors deliver training that teaches sales professionals practical techniques.

Embrace the future of sales with our innovative and dynamic approach to training. Discover the power of new sales training methods and elevate your sales performance.